We've been doing some HEAVY lifting over the last few months, so today I want to take it down a bit. In life, we need a balance of deep and shallow, high and low, intense and light, corn and flour. Let's have some fun today!
I was feeling some type of way last week, getting into my emotions about some things (yes, even Empowered Fems have days) and could NOT find anything to wear. You ever have a day like that? Where even your favorite dress isn't good enough because you feel heavy and icky? Instead of Zeyonce, I was feeling like a Zeyucky.
So I did what we Empowered Fems do when we aren't feeling ourselves. I put on pink lipstick, leaned into the emotions for a few minutes, and then went into my closet like the queen I am and decided I'd take some photos for you of outfits I like to wear when I'm feeling various emotions. (This is what you do too, right?) Putting on these outfits helped me counter the not-so-great emotions I was feeling and helped me get out of the funk I was in.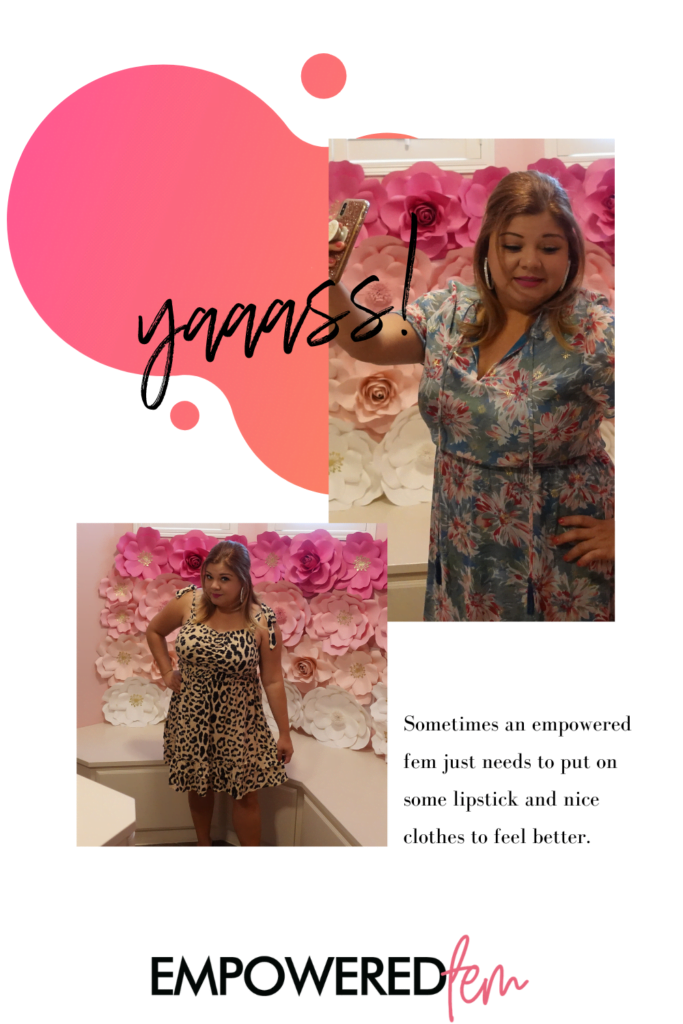 Just starting the glam process instantly transforms my mood. Going from the before to after pic gives me life. I also find a lot of clothes with tags that I have never worn during this process. Why are we like this? I know why. Because I am a sucker for the clearance rack. I can never pass up a good deal. This process also gives me a chance to really remember all the clothes and accessories that I already have so I remember I can do without the Barneys New York yearly sale, I mean Dillard's.
This was so much fun. I really felt my inner Cindy Crawford. Please tell me you remember the model of all models, the queen of the runway, the iconic mole, the Vogue covers, the original supermodel. If you are too young to remember, please head on over to Google now and search Cindy Crawford Pepsi Commercial; you can thank me later. She has always been my all-time favorite fashionista. Random fact: she also went to college for chemical engineering on a fully paid scholarship, mind you. This really blows my mind, that she also had to endure the pain of thermodynamics, physics, and calculus. More proof that beauty and brains can coexist.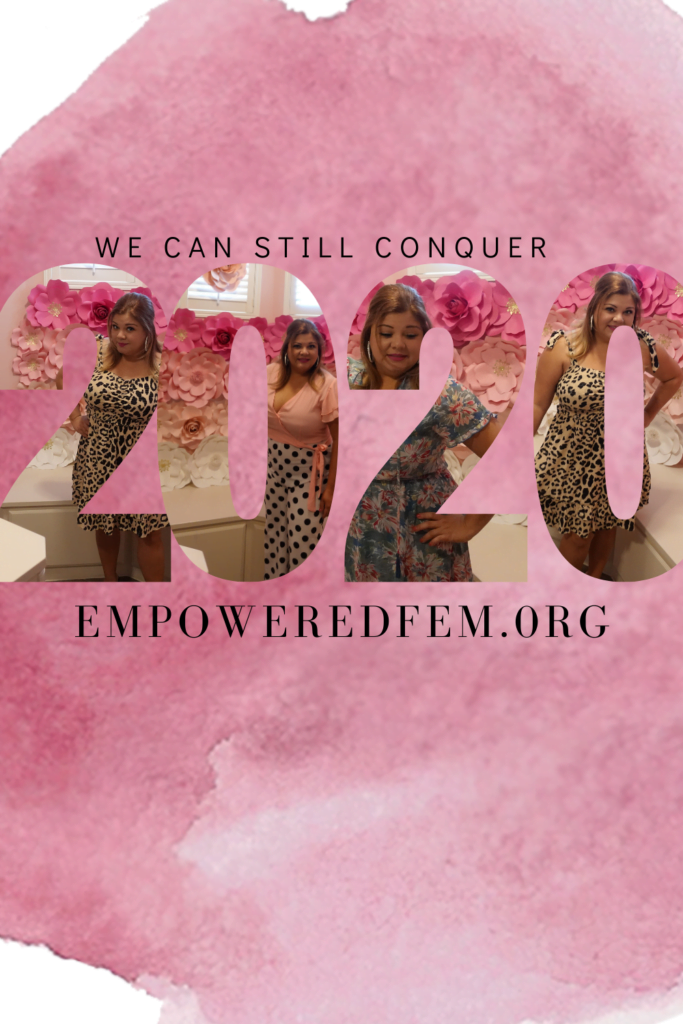 Okay, one other thing that can never be missing when you are trying to change your mood is of course music. This playlist took me back to 1999. There is something about belting out your favorite song that transforms you. I can literally put on a full-fledged concert without notice every time my favorite jams come on.
Back to feelings; it's okay to feel your emotions. We all need to express our feelings and allow ourselves to have days. What is not okay for an empowered fem is staying in a not-so-great emotion and not seeking help from someone who can help. It's never okay to run from what we're feeling, as that will get us caught up in passive-aggressive behavior and bad habits. But I'll end there since I promised light for today.
See which outfits inspire you and drop me some comments on the types of outfits you like to wear when feeling various ways. Extra glitter points to those of you who take some pics and tag #EmpoweredFemOutfits on IG showing off your ensembles!
P.S. When you're done playing in your closets, be sure to register for my Manage Your Time Like a Queen webinar coming on the 22nd! It's not too late!