I always dreamed of being able to see the world.
There is so much beauty out there and I've worked so hard for so long to be able to afford to treat myself and my family to exploring it.
Last month I had the chance to travel through Europe and I had the time of my life!
My daughter and I made appearances in Barcelona, French Riviera, and Italia!
First things first, of course I packed plenty of fabulous and comfortable rompers. (Click here to read why I love rompers so much.)
Each place we visited was so beautiful in its own way and I was constantly reminded of how lucky I am to be living this adventure.
I could go on for days about the fabulousness of my trip, but I will give a few highlights of a few of our stops.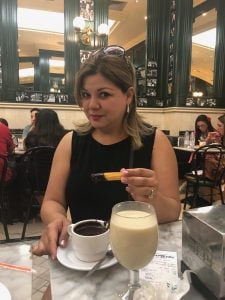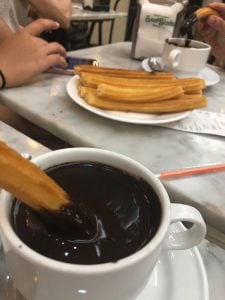 Our first stop was in Madrid which was so amazingly beautiful and truly unforgettable, and not just because we indulged in delicious chocolate and churros.
Barcelona was filled with beautiful churches, packed beaches, fun people and really fresh and delicious seafood!
After Barcelona, we made it to the castles in France which inspired me to live like royalty and do some shopping at places like Louis Vuitton. I was definitely right at home here.
Like my shopping, the French Riviera is so extravagant. I could truly spend my summers in this southern region of France. The weather is perfect. The vibe is high. The water is cold at first but then you get used to it. The pebbled beach is hard to walk on. Nonetheless, still an amazing experience.
Next, my daughter and I made our fabulous way to Italy and got to see the leaning tower. I'd always seen pictures of it and turns out it leans way more in real life! As a matter of fact, most of the buildings here are leaning due to the soft ground.
All in all, Italy is full of splendor and charm. This really took me back to Roman and Medieval times. Of course, the food was amazing, especially the gelato! It was really refreshing after a full day of sightseeing. The things to do are endless and I took so many pictures my phone was down for the count by noon!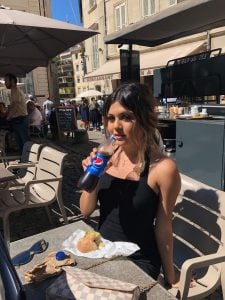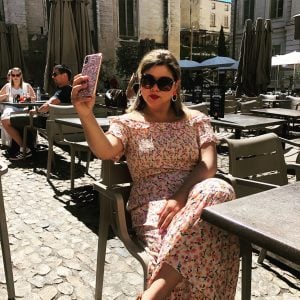 We had the honor of visiting the Vatican, stopped by the Román Forum outside of the Coliseum, had fun in Capri, and I was greeted with flowers at our hotel in Positano.
We visited so many more beautiful places and met so many kind and stylish locals. I felt like a VIP the entire trip and never forgot how blessed I was to be able to see and learn everything that I did.
When I think of how hard I have worked and how far I have come I am so overcome with emotion.
I have overcome battles that you could not even imagine. My life, today, is the result of those battles; the results of me winning over each and every one of them.
I am the product of perseverance, determination, and hard work.
So, I want you to always remember that anything is possible and an Empowered Fem knows her worth and all that she is capable of.
There are no limits to where you can go.
Create the life that you want and break free from the complacent mentality.
Stand proud, walk in your purpose and see all the blessings that you have before you.
As I made my way back to the familiarity of my home, I felt very privileged to have this opportunity, and I returned one happy girl, eternally grateful for all of my blessings.
Remember to dream big and work hard.
Then, sweet girl, dream bigger and work harder because if you can dream it, you can do it.
The world is waiting for you.
I believe in you.
With lots of love,
Z