OMG!! OMG!! OMG!!
It's my birthday. Literally, where does the time go?! All my life I have wanted to make it to the top, but I did not mean the top of my age group. My Gawd, for real. Anytime that I need to complete an online form, it is like playing slots having to scroll all the way down to 1978!!! Any Gen X, in the audience?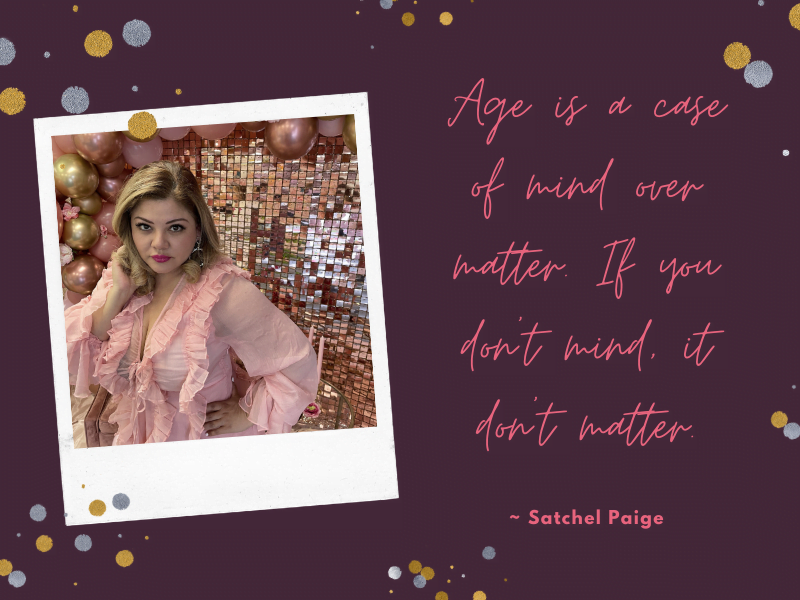 Each year, I reflect on all the experiences lived with a grateful heart. I give thanks for all the doors opened and even the ones that are still yet to be reached. I look and see all the new people that are in my path and all the people who no longer are part of my journey. I am grateful for absolutely every encounter because from each one I have learned something. Through my mind runs a quick flash of my life as I stare into that one wrinkle in between my eyebrows. I start to wonder if we really do get better with age. Are we really that much smarter and wiser?
Honestly, this year, I am feeling truly accomplished, powerful, and so proud of myself and this woman I have become. This woman who does it all on her own, without depending on anyone's approval. This birthday, I am celebrating the baddy, tenacious, fearless, happy go lucky, stop-at-nothing, one-door-closes-another-will-open woman who lives inside of me. The woman who looks fear straight on, wrinkles and all, and is ready to overcome.
I am going to begin to celebrate her not just on birthdays but every day.
I am going to start giving her absolutely everything that she deserves, from the recognition to the lavish trips, and even the extra guacamole.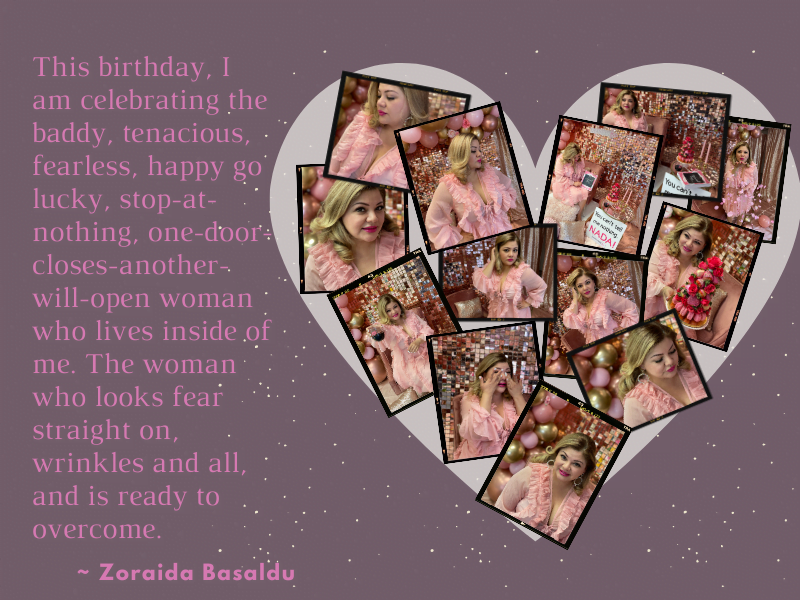 There is no one that could fill her shoes. Not Mariah Carey, not Kylie Jenner, not no one. They don't come nowhere close to her. The lessons life has taught her have marked and shaped her into who she is now. She is uniquely her. Perfectly made with all her moodiness and indecisiveness. The warrior that will carve 32 hours out of a 24-hour day.
Yeah, her.
Me.
The real ME!
The one who, with a face full of tears, has broken barriers and continues to surpass even her highest expectations. Pinkies up to all those women who are willing to awaken and have embraced that warrior inside of them.
Cheers to you, to me, to all of us.
Since it's my birthday and I like to empower you by not only sharing my life with you but what I've learned along the way, here are some quick tips for having an amazing birthday, the Empowered Fem way.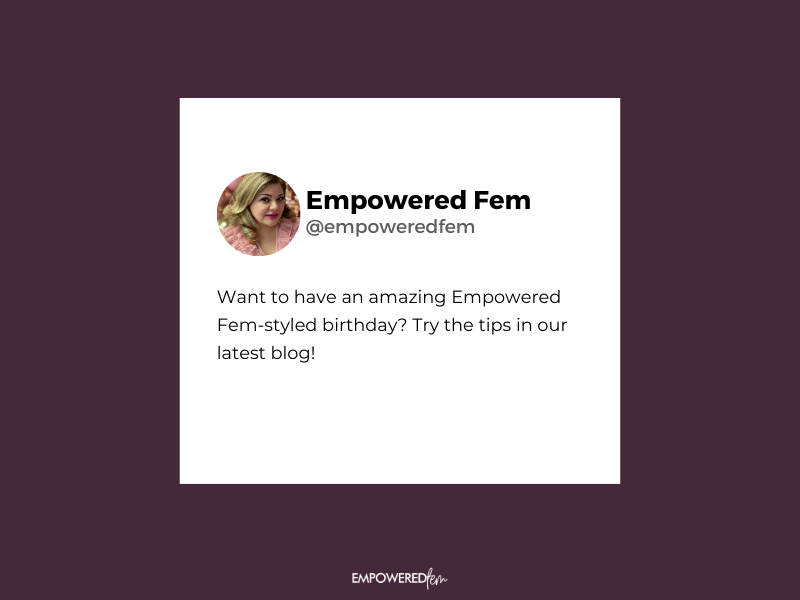 Tips for Creating Birthday Magic… the Empowered Fem Way
Have a photoshoot. I am obsessed with birthday photo shoots. It all started a few birthdays back when I was tired of seeing everyone's birthday selfie. I wanted more for the women inside of me that gives so much to the world and always puts herself last. A photo shoot does not have to break the bank. Some of my most epic pics have come from taking pictures of myself in my closet with my IPhone camera. Just point and shoot and record those beautiful memories!

Do not have a party.

I stopped hosting birthday parties for myself a long time ago. I used dread having to plan, clean, cook, decorate, and run around all day to host my birthday party. Honestly, people would never cease to amaze me. My husband and I would run all around trying to please everyone, then clean up afterwards only to hear about the things we didn't do well or should have had but didn't. To top it off, people always expect to leave your parties with favors! Use the money and time to do either number 1 or number 3 instead!

Reward yourself.

Use your birthday milestone to treat yourself to something super special. Maybe there is a restaurant that you have been wanting to try or a special purchase you have been wanting to make. Let your birthday be that guilt free time you use to get yourself something. I know that most times we will put everyone's else's needs before ours. Make this the exception. And please don't make it a vacuum or new kitchen appliance beauty…let your significant other buy you that! This is for that special thing you want but would never purchase for yourself because you're always thinking of others first.

Celebrate You!!

Take time to reflect on everything that you are and that you have done. Look at everything that you have overcome and all the rest that is yet to achieve. Celebrate your inner baddy. Let her know how much you appreciate her resilience, guts, and courage. Do not play yourself small, sis. You are truly amazing.
Shall we celebrate together with a short video? I'm so glad you asked!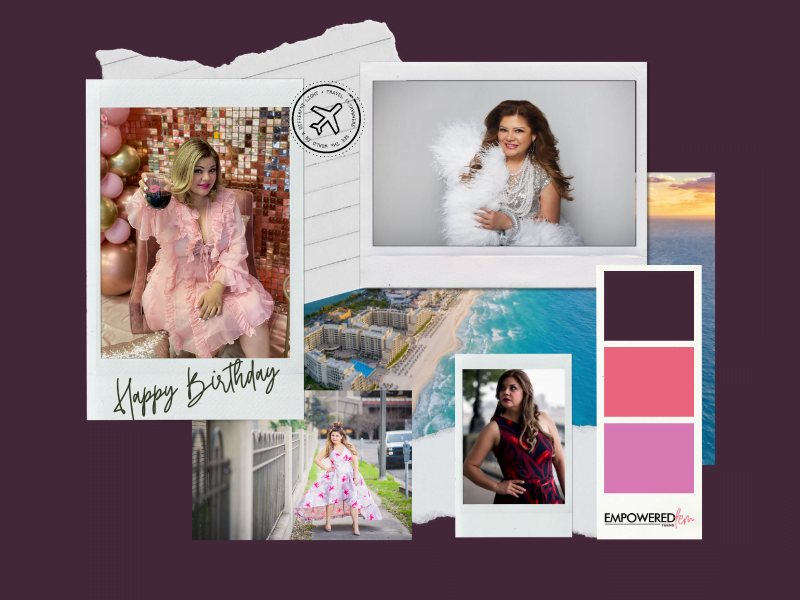 Have you signed up for my newsletter yet? Get notified of each blog as they come out AND get first look at all Empowered Fem events and programs. You can sign up by visiting EmpoweredFem.org and scrolling to the bottom left of the screen. Enter your email and start sharing in the empowerment with us!
Also follow us on Social Media!