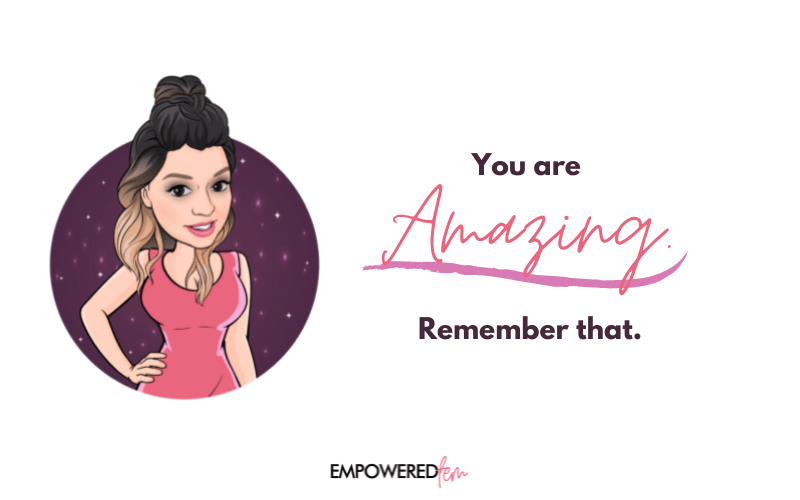 This month, instead of writing to you, I'd like to talk with you woman to woman, so I recorded a short chat for you to watch so you can hear my voice and heart, not just read my words. Grab a water, coffee, your favorite Starbucks drink, whatever works for you, and then press play when ready.
For those of you who like to know what you're getting into before you click on any video talking about pouring your heart out (hand raised!), here's the details:
I am going to share with you who I am, how I became an Empowered Fem, why it's so important for me to help you become one,

Then I am going to share why I began Empowered Fem, and where we plan on taking Empowered Fem over the next year.
For those of you who have been around and know my story or have walked this empowerment journey with me, stay tuned through to the end. And don't worry, I won't be offended if you use this as a chance to get those steps in, make dinner, or sit for 25 minutes and stare at me as I talk. As an Empowered Fem, I am all about supporting you in maximizing your time so you are productive. However you choose to watch, I'm honored to share this wonderful news with you about a project I've poured the last year of my life into building a team for and getting just right!! And I look forward to working with those of you who want to become part of the growing team as we move forward.
Cue the glitter and the pink lipstick now.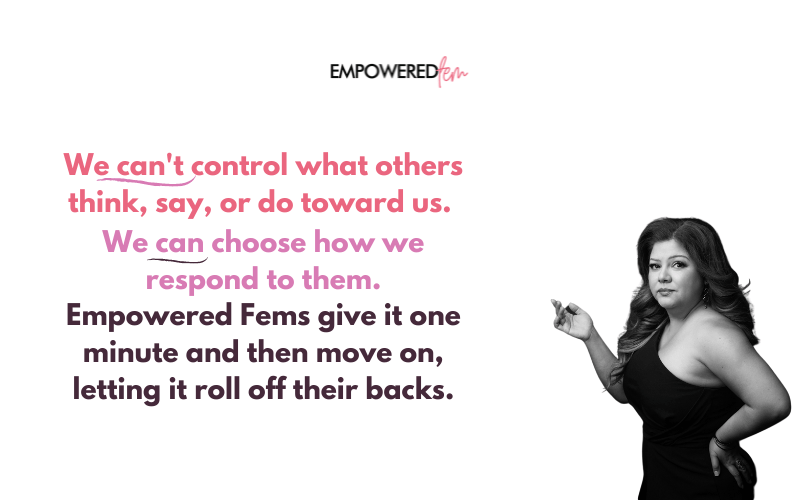 Did you love it as much as I loved sharing it with you? If so, here's how you can continue to support my team and me here at Empowered Fem:
Follow us AND COMMENT on social media posts. Engage with us just like you talk to your friends. Comment with your thoughts on our captions or the photographs. Share our posts in your stories so your friends can become empowered.

Sign up to receive our newsletter.

Comment on our blog posts and share them with friends.

Attend our events when we go live again this year.

Make a donation to our organization or sponsor a class (more details to come in July on the latter option).
We're here to help you glow and grow, becoming the Empowered Fem you are and stepping into your role as an Empowered Fem! We desire to build you up so you can build others up, as we all join in community to show women and girls everywhere just how fierce Empowered Fems are.
Are you ready? Let's go!